Companion Care at Home & Homemaker Services
Providing exceptional In-Home Companion Care and Homemaker Services for seniors and families in Downer's Grove, Naperville, Lombard, Westmont, Darien, Oak Brook, Hinsdale, Wheaton, Burr Ridge, Glen Ellyn, Elmhurst, DuPage County, and Western Cook County.
What is Companion Care at Home?
At Suburban Home Care, companion caregiving is one of our most popular services, covering a broad range of caregiver services and duties. This makes it a great service for seniors who need a little help around the house, but who don't require advanced care.
Companion care at home can be a vital resource for older adults who are struggling with isolation. Companion Care often includes non-medical services such as meal preparation, running errands, assistance with medication reminders, and taking walks, reminiscing, playing cards, and other friendship activities.
Companionship is needed in the lives of seniors. Companion care spans both social and physical needs, giving companions to senior citizens who need not only emotional support but also someone with whom they can share their day-to-day life experiences as well as provide assistance when necessary.
Senior companions are not just about making sure seniors remain happy and healthy, they also help them live longer. The research is clear- when we're alone for too long it can lead to dementia or depression.
Our caregivers are ready and listening to our senior clients. Seniors often share stories, memories, and more.
Respite for family caregivers is another benefit of companion care at home. Giving the family caregiver a much-needed break – to rest and recharge, is very important.
Get started now Suburban Home Care, so we can start making a difference in your life and the life of your loved one today.
Don't just take our word for it.
Read our testimonials
to find out how All Family Care will support your family.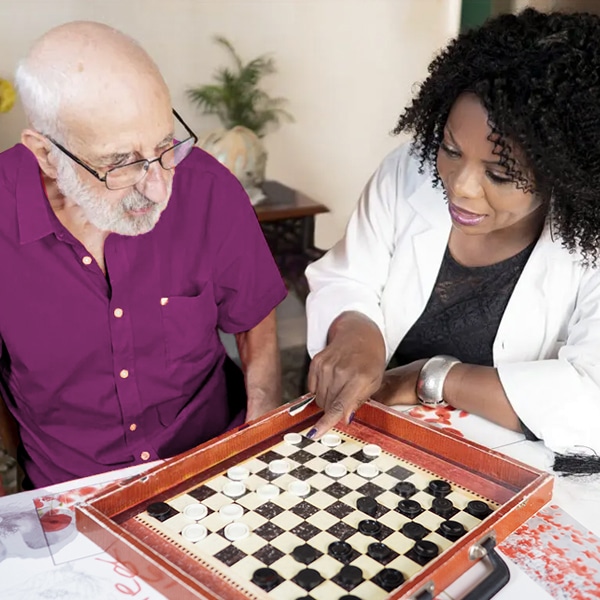 What are Homemaking Services?
With help from Suburban Home Care, your loved one can receive assistance with a large variety of tasks and activities. Our in-home care includes:
Light Housekeeping
Light Laundry
Meal Preparation
Grocery Shopping
Errands
Picking Up Prescriptions
Accompany to MD Appointments
Medication Reminders
Pet Care
Getting the Mail
Watering Plants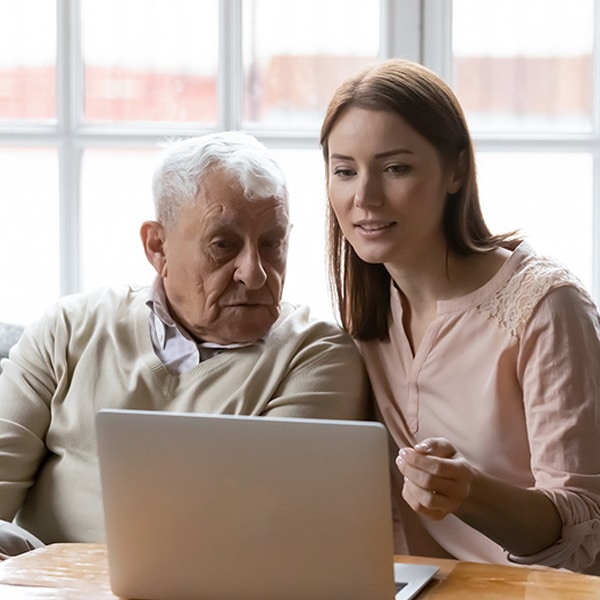 Looking for Companion Home Care Near You?
If you are looking for Companion Home Care services near you, Suburban Home Care professional caregivers have extensive experience caring for seniors. Our professionals will be able to provide valuable companionship and enable family caregiver's much-needed respite time, which is crucial for good health and wellness. Contact us today to get your questions answered.
Companion Home Care Changes as Your Family Needs More Help
Companion Care and Homemaker Services can be modified to provide as much or as little assistance a senior requires, and changes can be made whenever necessary.
In-Home Care for seniors might only last for a short time when the primary family caregiver is recovering from injury/illness (a respite), or it might be around-the-clock care for a long period of time. In-Home Care come in all shapes and sizes depending on what kind of need you're experiencing.
Does Medicare Cover Companion Care at Home?
Medicare covers inpatient hospital care and some of the doctors' fees and other medical items for people with Alzheimer's or dementia who are age 65 or older. Medicare Part D also covers many prescription drugs.
Medicare will pay for up to 100 days of skilled nursing home care under limited circumstances. However, custodial long-term nursing home care is not covered.
Medicare will pay for hospice care delivered in the home, a nursing facility or an inpatient hospice facility for people with dementia who are determined by a doctor to be near the end of life.
Medicare will not cover the cost of non-medical home care (long-term care) in the home. Medicare was designed to cover short-term illnesses and rehabilitation time.
Get started now Suburban Home Care, so we can start making a difference in your life and the life of your loved one today.