Respite Care & Family Caregiver Services
Providing exceptional Respite Care for Family Caregivers in Downer's Grove, Naperville, Lombard, Westmont, Darien, Oak Brook, Hinsdale, Wheaton, Burr Ridge, Glen Ellyn, Elmhurst, DuPage County, and Western Cook County.
What is Respite Care for Family Caregivers?
Respite care is crucial to the success of a family caregiver. This service provides short-term relief for primary caregivers by arranging just an afternoon or several days-worth of respite time. This means that Suburban Home Care caregivers come into the home and care for your loved one while you, the primary caregiver, take a break.
Family caregiving can be rewarding, but also hard work.
What if there was an option for you as the family caregiver, that could ease some of your stress while also giving you time to enjoy life?
Respite Care is temporary relief from taking care of someone who needs help with daily tasks. This service will allow caregivers to get the much-needed break to avoid caregiver burn-out, overwhelm and over-stressed situations.
Planning for Respite Care
Planning for respite care starts with knowing the needs of both you and your loved one.
Make a list of the services you need in your home for your loved one, the amount of time you need to be away, and the frequency of your respite needs. Once you have that information, Suburban Home Care can help with a regular plan to provide support.
Identifying your loved one's needs and preferences will also help you and your home care provider with a great plan of care.
Are social activities most important to your loved one?
Do they require assistance with walking, eating, or medications?
Do they need mental stimulation?
Or exercise?
Answering these types of questions can help everyone make your "break time" as a caregiver more enjoyable.
We understand that when you devote so much love and energy to caregiving, it can be difficult to trust your family member's care to others. At Suburban Home Care, we want to be part of the family, and a trusted source of support for you and your loved one.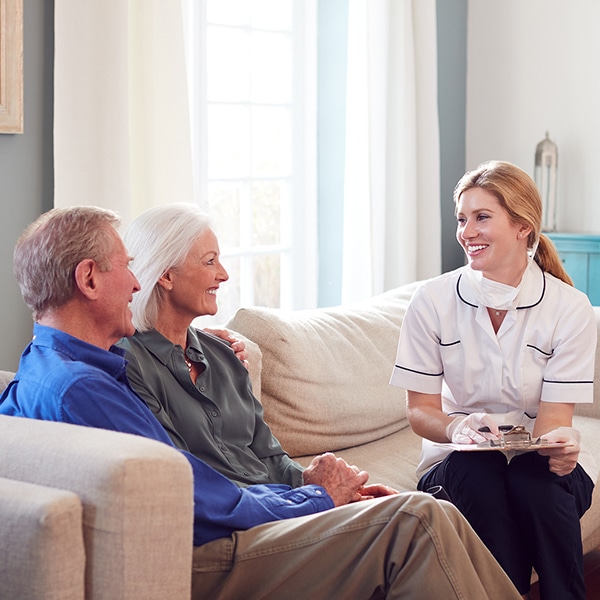 What Home Care Services Does Respite Care Include?
Personal Care – bathing, dressing, feeding, grooming, transferring from bed to chair, mobility issues.
Companion Care– a watchful friend who is there for social stimulation, reminders, safety, transportation and more.
Homemaker Services – housekeeping, light laundry, meal preparation, errands, appointments, help with pet care, watering plants, getting the mail, and more.
Get started now Suburban Home Care, so we can start making a difference in your life and the life of your loved one today.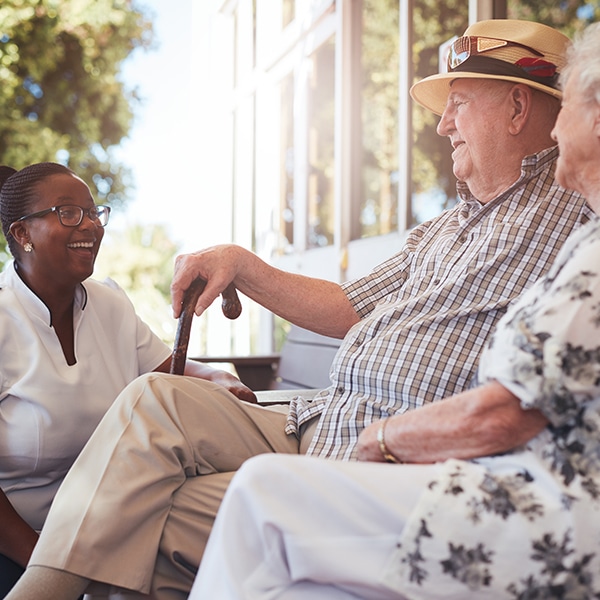 Looking for Respite Care Near You?
If you are looking for Respite Care services near you, Suburban Home Care professional caregivers have extensive experience caring for seniors. Our professionals will be able to provide valuable companionship and enable family caregiver's much-needed respite time, which is crucial for good health and wellness. Contact us today to get your questions answered.
Respite Care Changes as Your Family Needs More Help
Respite Care Services can be modified to provide as much or as little assistance a senior requires, and changes can be made whenever necessary.
In-Home Care for seniors might only last for a short time when the primary family caregiver is recovering from injury/illness (a respite), or it might be around-the-clock care for a long period of time. In-Home Care come in all shapes and sizes depending on what kind of need you're experiencing.
Does Medicare Cover Respite Care?
Medicare covers inpatient hospital care and some of the doctors' fees and other medical items for people with Alzheimer's or dementia who are age 65 or older. Medicare Part D also covers many prescription drugs.
Medicare will pay for up to 100 days of skilled nursing home care under limited circumstances. However, custodial long-term nursing home care is not covered.
Medicare will pay for hospice care delivered in the home, a nursing facility or an inpatient hospice facility for people with dementia who are determined by a doctor to be near the end of life.
Medicare will not cover the cost of non-medical home care (long-term care) in the home. Medicare was designed to cover short-term illnesses and rehabilitation time.
Get started now Suburban Home Care, so we can start making a difference in your life and the life of your loved one today.