The Agency for Healthcare Research and Quality performed a study of hospital readmissions to find what surgeries or health issues caused patients to return to hospitals. Having Post Surgery Care providers available for your senior can greatly reduce this from happening.
20% of patients went back to the hospital after amputations, heart valve surgeries, or wound/burn debridements
25% had congestive heart failure, renal failure, or schizophrenia
33% went through an abdominal surgery, a kidney transplant, or sickle cell anemia
If your mom has been in the hospital for surgery, recovery from an illness, or severe mental illness, home health care lowers the chances of being readmitted. Here are some ways Post Surgery Care visits from a nurse can help her avoid rehospitalization.
General Health Monitoring
Whether she had pneumonia and must regain strength or her blood sugar levels soared and led to a diabetic coma, your mom could recover at home with skilled nursing support. Nurses can support your mom through nutrition counseling and medication management.
Monitoring symptoms is another essential part of the services nurses provide at your mom's home. They can check and make sure your mom is breathing without excessive congestion or running a fever. If her temperature is high, nurses can tell doctors and administer IV antibiotics if needed.
Nurses can take vital signs like pulse, blood pressure, and oxygen saturation levels and report them to your mom's doctors. They can monitor pain levels and discuss medication changes with her physicians rather than make her return to the hospital for evaluations.
Therapy Sessions at Home
Instead of taking your mom to a medical office, have her therapists come to her home. If your mom needs to rebuild muscle strength or stamina after a fall, heart attack, or surgery, your mom can have physical therapy at home.
After a stroke, your mom may need to learn how to do tasks in new ways. Occupational therapy at home helps her learn how to use a wheelchair or walker within her home. She'll learn new ways to fasten her clothing when one hand is weaker than another.
Recovery After a Surgery
If your mom had surgery, home health care makes it easy for her to recuperate at home. With skilled nurses helping with medication and wound management, your mom won't take too many pain relievers or end up with an infection that requires debridement.
She may have a feeding tube or IV lines for fluids that a nurse can check for issues and replace lines if needed. Home health care services also administer injectable medications as prescribed.
Your mom may have stitches that need to be removed in a few weeks. Instead of returning to the surgeon's office, she could have a nurse remove them at home.
Post Surgery Care services allow your mom to recover at home without putting her safety at risk. Talk to your mom's medical team and then call a home health care agency to arrange the services she needs.
If you or an aging loved-one is considering

Post Surgery Care in Wheaton, IL

, please contact the caring staff at Suburban Home Care today. 630-964-9000
Sources:
https://www.ahrq.gov/data/infographics/readmission-rates.html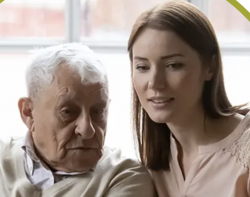 Latest posts by Suburban Home Care Staff
(see all)