Senior Care is one of the most successful ways to age in place, though many people do not realize it.
Seniors have spent years in their homes, and they're not ready to give it up to go live in a retirement home. Who can blame them? Aging in place has its advantages, and senior care providers make it possible to do so.
Senior Care: Aging in place allows seniors to feel independent and live the life they want while following their own routine.
Unfortunately, it can become hard to run a household the older a senior gets. Younger seniors may not feel the need to have home health care, but the truth is it can help them in many ways. If you are wondering how home health care can help a senior age in place successfully, you're not alone. Many people wonder if this is the right step to take and if it is actually worth it. In short, home health care services that are done at home are exceptionally worthwhile. They can help manage seniors and ensure their safety and take pressure off of the family who cannot be with seniors all day.
Senior Care Benefits
Before a senior gets a caregiver, they will be interviewed. One of the questions to consider is if aging in place is right. If an older senior has too many health problems or needs medication administered to them, they may not be able to live at home anymore. Home health care will not be able to provide medication to seniors. During the interview process, the caregiver will say what they can and cannot do for a senior. If home health care is right, there are several benefits of home health care.
-Nutrition Services
If a senior is a good fit for aging in place, home health care can help them with their diets. They can help meal prep and keep them on the right diet for optimal health results.
-Transportation
Many caregivers also have the ability to ensure seniors, and patients get to their appointments. Or they can help set up other home health care services. They can get traveling doctors and nurses to come to check out a senior or even special therapists.
-Home Improvement
If a senior's home is not fit for aging in place, the caregiver can help make special improvements or organize the home. This will allow the senior to remain in place and still be independent. The small changes can also be more comfortable for a senior but may also be things they can't change on their own.
-No Moving
The biggest advantage of senior care services is that the senior does not have to move anywhere. They don't have to pack, and they won't feel like they are losing who they used to be. Aging in place with a caregiver allows them to feel like this is the next stage in life rather than feeling like life is over.
If you or an aging loved-one is considering

Senior Care in Darien, IL

, please contact the caring staff at Suburban Home Care today. 630-964-9000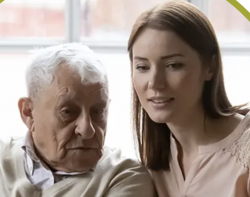 Latest posts by Suburban Home Care Staff
(see all)